Foothills Colorado
Several of Colorado's communities and neighborhoods are referred to as being located in the foothills of the Rocky Mountains, including Bailey, Evergreen, Conifer, Genesee, and Boulder. Denver itself is known as the Gateway to the Rockies. You could also include Black Hawk, Central City, Golden, Lyons, Larkspur, and even Estes Park in a list of foothill communities.

People who live in this geographic area are usually energetic residents who enjoy the great outdoors. Thus, they chose to live as close to the mountains as possible while enjoying the conveniences of the big city.

The vibrant lifestyle in the Colorado foothills is complemented by locally owned boutiques, craft breweries, family ski shops, and charming restaurants serving up old-fashioned food. Living in the foothills enables people to enjoy quick excursions to the high country where their adventure awaits, whether it's hiking, camping, sight-seeing, fishing, or hunting, the Rocky Mountains is an outdoor person's dreamland.

The Rockies are packed with outdoor recreation opportunities, historic towns, scenic vistas, watchable wildlife, and pedestrian-friendly main streets filled with art galleries, sweet shops, and cozy dining establishments.

As you wonder along lively streets, you can feel how these foothill communities were shaped by rugged pioneers and Wild West history. The charming towns also host a variety of festivals throughout the year, from concerts to art shows. Golf courses are in abundance, as is whitewater rafting, rock climbing, horseback riding, and paddleboard surfing.

The Rocky Mountains call out to travelers and residents looking to experience all the great outdoors has to offer, and still return to an urban setting with all the amenities you want. Living in the foothills offers the perfect mix of a bustling, metropolitan lifestyle and an adventurous, innovative culture bound only by the mountainous landscape that surrounds it.

List of Zipcodes
| Zip Code | Zip Code Name | Zip Code Population |
| --- | --- | --- |
| 80439 | Evergreen | 24,959 |
| 80433 | Conifer | 8,706 |
| 80421 | Bailey | 9,740 |
| 80470 | Pine | 3,531 |
| 80454 | Idian Hills | 1,361 |
| 80465 | Morrison | 16,192 |
Demographics
| | Zip Code | City | County | State | National |
| --- | --- | --- | --- | --- | --- |
| Population | 73,612 | 39,005 | 592,665 | 5,759,582 | 331,426,769 |
| Population Density | 2,578.9 | 3,104.8 | 774.2 | 55.5 | 93.8 |
| Percent Male | 48.0% | 49.0% | 50.0% | 49.0% | 49.0% |
| Percent Female | 52.0 | 51.0% | 50.0% | 51.0% | 51.0% |
| Median Age | 46.0 | 42.5 | 42.6 | 40.2 | 39.0 |
| People per Household | 2.6 | 2.5 | 2.4 | 2.8 | 2.6 |
| Median Household Income | $97,952 | $81,443 | $80,305 | $115,942 | $61,963 |
| Average Income per Capital | $45,952 | $40,672 | $42,520 | $50,725 | $33,235 |
Market Data
| | Zip Code | City | County | State | National |
| --- | --- | --- | --- | --- | --- |
| Median Sale Price | $458,016 | $505,135 | $473,466 | $425,100 | $277,796 |
| Median Age of Home | 42.0 | 42.0 | 38.0 | 39.0 | 49.0 |
| Homes Owned | 76.0% | 79.0% | 58.0% | 67.0% | 58.0% |
| Homes Rented | 13.0% | 11.0% | 33.0% | 23.0% | 31.0% |
| Homes Vacant | 11.0% | 10.0% | 9.0% | 4.0% | 11.0% |
Market Trend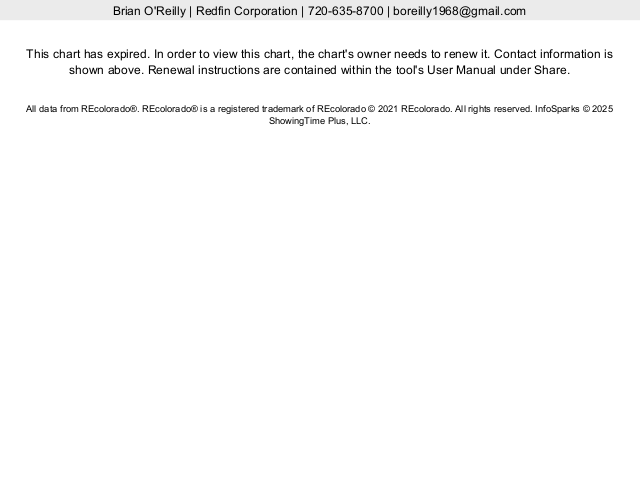 properties on market
Contact Us
RE/MAX Professionals
6020 Greenwood Plaza Boulevard
Greenwood Village, CO 80111, USA
Valuation Index
Quality of Life - 92%
Climate & Environment - 62%
Schools & Education - 73%
Safety & Crime - 12%
Quality of Life
| | Zip Code | City | County | State | National |
| --- | --- | --- | --- | --- | --- |
| Cost of Living Index | 101.0 | 99.0 | 92.0 | 110.0 | 100.0 |
| Health Cost Index | 112.0 | 108.0 | 101.0 | 119.0 | 100.0 |
| Commute Time | 26.0 | 25.0 | 26.0 | 25.0 | 24.8 |
| Commuting by Bus | 3.0% | 3.0% | 2.5% | 1.2% | 2.1% |
| Commuting by Carpool | 15.0% | 16.0% | 18.0% | 11.0% | 13.5% |
| Commuting by Auto | 73.0% | 72.0% | 74.0% | 80.0% | 79.1% |
| Working at Home | 5.0% | 4.0% | 5.0% | 5.2% | 4.7% |
Climate & Environment
| | Zip Code | City | County | State | National |
| --- | --- | --- | --- | --- | --- |
| January Average Low Temperature | 9.5 °F | 8.5 °F | 9.8 °F | 13.7 °F | 22.6 °F |
| July Average High Temperature | 72.2 °F | 72.6 °F | 77.5 °F | 77.5 °F | 86.1 °F |
| Annual Precipitation (inch) | 17 in. | 18 in. | 15 in. | 19 in. | 38 in. |
Schools & Education
Take a photo of this QR code
to keep this website details